Head Coach of the Barcelona senior team, Luis Enrique, has come out to support striker Luis Suarez in light of criticism of the Uruguayan striker. He hailed the attributes of the former Liverpool center forward.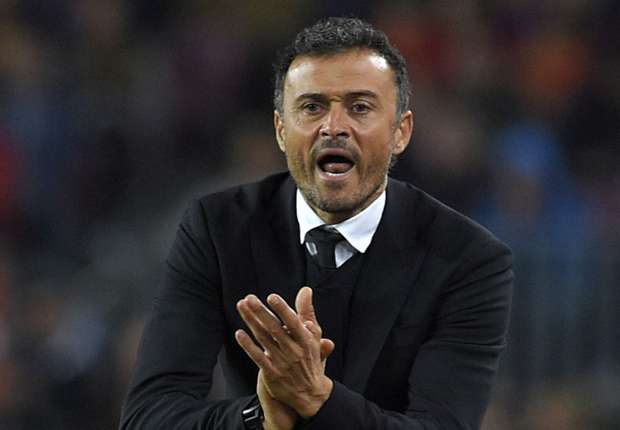 Luiz Suarez scored twice in the quarter-final first leg of the UEFA Champions League match against Spanish rival, Athletico Madrid. During the match, the striker was just lucky to have escaped being sent off for kicking out at Athletico's Juanfran and striking Filipe Luis in the face.
The striker was suspended for biting Italy defender Giorgio Chiellini at the 2014 World Cup. This made him miss the first few matches until October before he could play for the Catalan giant. He made negative headlines again with this action.
In the pre-match news conference of Luis Enrique as Barcelona were to tackle Real Sociedad in the Spanish La Liga, he was constantly asked about the suspension of Luis Suarez.
On the 29-year old, Luis Enrique said: "I love the type of player that Luis Suarez is, there's no other striker in the world like him. Only defenders are allowed to hit players. If a striker suddenly does it then people are more bothered."
He went on to defend the player.
"Luis is doing very well, he's a vital player for us, not just in a footballing sense but because of the character he has. Luis Suarez is a very intelligent guy. When he arrived here he knew he'd be in the eye of the storm for anything he did."
On Real Sociedad, Enrique said: "It's a very difficult trip for us, the most difficult place to go for us in the league."
Barcelona made the trip without injured Aleix Vidal, Jeremy Mathieu and Sandro Ramirez. The Spanish giant lost the match by a lone goal.