Manchester United are seen as the favourites to sign Luis Suarez if the former Liverpool player were to return to England, according to the bookies.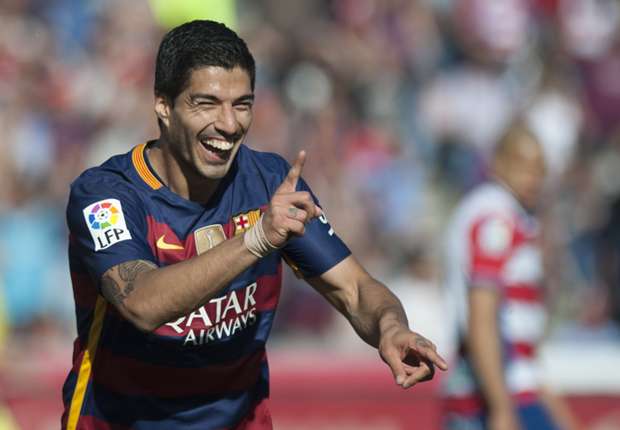 The Barcelona star is comfortable in Spain after moving there for £75 million in 2014 from Liverpool. However, the bookies in a shocking revelation claim he would join the struggling United side ahead of other options if he were to consider a return to the English Premier League.
Suarez has lifted the UEFA Champions League title and two La Liga titles since his move to Spain. He has earned a total of eight honours since moving to the Nou Camp two years ago. Due to the frustrations in the front attack line at Old Trafford, Don Balon sensationally reported that the Red Devils management were considering splashing as much as £135 million to lure the 29-year old prolific striker back to England.
Bookies Ladbrokes also claimed that United had a 4/1 chance of signing the player. Of four games in October United struggled to get just one goal. This might force Jose Mourinho to look for a striker that can surely end their woes upfront. Suarez is one of the few players in the world that will definitely make a difference, hence the link. Surely, it might not be an offer the Uruguayan would be willing to consider at this stage of his career.
At Barca, more titles are likely to come compared to United. Barcelona are set to increase the pay of the star striker so money might not be much motivation. After the fate he suffered in England before his exit, it would be difficult for the player to consider returning so soon. City's odds at getting the player is 6/1 while that of Arsenal is 16/1.